There's no other name you need to know for flooring than Divine Design Flooring, LLC. With more than 2100 square feet of showroom, we have all the tile, carpet, wood, and laminate you could need. With thousands and thousands of samples, you can take home any to try. From floors and walls to ceilings and countertops, all of our products are high quality and our installation services are unmatched. We believe there is a right way and a wrong way to do things, and as a company that prides itself in honesty, integrity, and quality, we stand above the rest. Call us today for your residential or commercial custom-flooring job.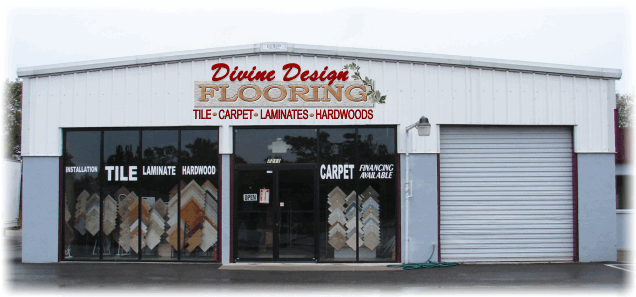 Honesty, Timeliness, and Quality
Divine Design Flooring, LLC works with you every step of the way. We will walk you through the entire process so that you know exactly what is going on and what progress has been made. This ensures that you will always get the honest truth and that we will never talk you into something you don't want. All of our installers are certified, licensed, and insured and so are the contractors we refer you to for other services. You can be sure we'll be at the job site on time to educate you on the products, process, and aftercare; call us today for your free estimate.
Contact our Spring Hill, Florida, flooring service for carpet, tile floors, wood floors, laminate floors, and kitchen and bathroom remodeling.
Service Area:
Hernando, Citrus, Pasco
and Pinellas Counties
Hours of Operation:
Monday–Friday, 8 a.m.–4 p.m.
Evenings and Weekends by Appointment